Be A Leader in Mediation - Guest Blog from Mediatorselect
Leader…

There's a distinction between being in a field, and being a leader in a field. A leader isn't only smart at what they do; they do it in such simple way that it makes them a model for others to take after. They raise queries and manufacture new ways, propelling their field in new and energising ways.
Leaders are powerful. They direct investigations, they provide talks and introductions and workshops, and they prepare newcomers to their field.
What would you be able to do to wind up as a leader in conflict resolution and mediation?
What does it take?
Innovate...


Leaders try to enhance and develop their profession. They contemplate what they do and how it can be done more efficiently. They look to comprehend why issues exist and how to fix them.
Investigate a mediation issue, you find fascinating, interesting, or tricky. What is the reason for the issue? Societal? The legal framework? Intervention itself? Affirm your answers with contemplates, overviews, investigation, tests.
When you have affirmed the reason for the issue, ask yourself what should be done to enhance it. Figure a SMART (specific, measurable, action-oriented, realistic, time-based) plan and implement what you can. Your better approach for doing things will separate you from others.
Track your outcomes and publish them in industry productions so others can profit from your work.
Be a public speaker…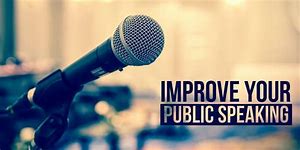 Mediators aren't afraid to talk, that's their job, yet few master public speaking. Public speaking skills are fundamental assets to a leader.
Begin by offering to speak at local networking meetings, or at your chamber of commerce. Keep it simple at first; just talk about mediation in general, how it works and why the results are so positive.
When the time comes, take the initiative and put yourself on the test; mediation workshop or information session? The interaction with delegates will certainly help you get more confident and ready for the bigger events.
When you are ready, give a presentation at an industry conference. This is the best place to present your study of a problem and your innovative plan for its remedy; conferences are attended by industry leaders and newcomers alike, so your ideas will be heard.
Share your expertise…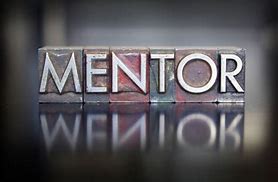 Leaders lead. They share their expertise and they are always motivated to help others acquire the training, skills, and knowledge they need to make their shared profession a high-quality one.
Become a mentor, why not? It will certainly help you establish your identity as a leader.
Mentor someone, and allow them to observe and/or co-mediate your cases. Model for them the abilities of a high-quality mediator:
Create a safe environment for their clients through the design of their office, their tone of voice and body language, and their choices of words when speaking

Mediators should handle the knowledge of parties' underlying interests with empathy and consideration

Gather all relevant facts without allowing an imbalance of power to develop

Know when to keep parties talking and when to take a break

Understand and communicate the ramifications of a settlement and its effect on parties other than the parties (e.g., children, co-workers, neighbours)
Leadership isn't something easy to acquire, but it is accessible for those how are fairly motivated to have it.
For more blogs from Mediatorselect visit their website - https://mediatorselect.com/