Another bog eyed day for Angela. When we saw her, she explained how she could not go to bed until after 11.30pm, no matter how tired she was. This was due to her neighbours downstairs and their night time routine of slamming all the internal doors shut before going to bed. Because of this, she was finding herself suffering anxiety and stress and was extremely angry as she felt they were being disrespectful towards her, as she had raised her concerns with them and she felt they were choosing to ignore her requests to close the doors more quietly.
Angela would wait up, anticipating the disturbance she knew she was about suffer, because if she went to bed, she would be woken and would find it difficult to return to deep sleep. If she was speaking on the phone to her partner, which she did most nights, she would have to end the conversation because of the anger she felt towards her neighbours when they began their door slamming routine. She had made complaints to her housing provider, but nothing changed. They had notified her neighbours that she was disturbed by the banging doors, but they denied all responsibility and continued along the same lines.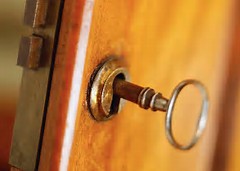 Towards the end of our first meeting with Angela we explored some coping strategies. However, she found it difficult to see how conflict coaching might be of benefit to her. She thought her neighbours should be making the changes, or the housing association should be taking some enforcement action to stop the noise nuisance. We ended the meeting with Angela agreeing to consider whether she wanted to continue with further visits.
The following week we contacted Angela and she agreed to see us again. She had spoken with her housing provider and they had made it clear that there was no enforcement action they could take and the support provided through our conflict coaching service was the best option for her.
We met Angela again and she seemed more positive and open to exploring the situation in more detail, focusing on her feelings caused by the behaviour of the occupants in the flat below, the physical reactions in her body, her anger at feeling she had no control and the anxiety she experienced. We worked through each of these in turn during the meeting and Angela was able to identify some practical strategies she could try, as well as changes to her internal narrative when she noticed herself feeling angry. She agreed to try these out before we returned for a final meeting.
The date for our last meeting arrived and Angela appeared transformed as she met us. She said she felt happier and more in control and more positive in general about the difficulties she was experiencing. Although the door slamming was still occurring Angela said she felt less anxious about it now and she confirmed that she had employed the strategies agreed and that these were working well for her; as was making changes to her internal narrative. She had noticed that just changing the story she told herself when the noise started to occur had made a considerable difference to the physical reactions in her body. We talked about this in more detail, identified some further refinements to her narrative, explored more practical strategies she could utilise and identified options for further support moving forward.
The changes Angela made in just a short space of time, were paying dividends for her. She felt transformed and was disappointed that her conflict coaching was at an end. She acknowledged that she had regained her control of the situation and was confident moving forward that this would remain the case.