Two neighbours were referred for mediation because they were constantly making counter allegations about each other, ranging from verbal abuse and threats, through to noisy visitors and disposing of rubbish in each other's gardens. The neighbourhood officer could find no evidence to corroborate the allegations made by both parties, but recoginsed that something needed to change to enable them to co-exist peacefully as neighours and therefore reduce the time spent dealing with their calls and investigating their complaints. The officer decided the mediation would be appropriate way forward in helping them find some kind of resolution and understanding.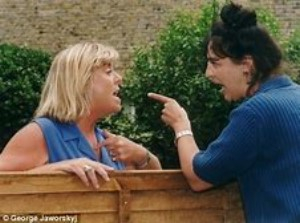 One of the parties would require a translator to assist with communication as English was not their first language. They could understand and speak a little English but they were not proficient and it was important they be able to access the process equally. We made initial contact with both parties and arranged appointments for their individual sessions with our mediators. This would give them the opportunity to raise their concerns, highlight their issues and allow the mediators to assist them in identifying what they needed for the situation to be resolved and discuss the options available to them, in terms of how the mediation process could help them move forward in bringing the dispute to an end.
The initial visit with Mrs Wosnacz went ahead, and with the help of a translator, we were able to establish a sense of what had been happening between the neighbours from her perspective and what her concerns were regarding the conflict. She described constantly finding rubbish in her garden, which could only have been put there by next door. She felt intimidated by her neighbour's teenage son and his mates, who were always hanging around outside. She said her husband had been out to try to communicate with them and things had got out of hand, shouting and abusive language had been used and she was really worried about repercussions.
Mrs Wosnacz went on to mention that just a couple of weeks after this incident they'd had a break in at their home. Someone had gained entry to their home and a number of items were taken. The police had been called, an investigation ensued and arrests were made; one of the people charged was related to her neighbour. This added to her feeling that, while there was no proof and her neighbour wasn't directly doing anything to them, she was encouraging her son and other people to make life as difficult as possible for them.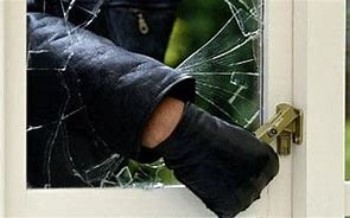 As the session drew to a close and the mediators had outlined the mediation process to her, she said made the decision to attend a joint mediation session, with the assistance of an interpreter, in the hope that it may assist her in reaching some kind of resolution with her neighbour.
The next step was for mediators to see her neighbour, Mrs Smith, for her individual session. Unfortunately, Mrs Smith did not attend her appointment due a mix up with her dates. The relevant arrangements were made in rescheduling her appointment and the referring officer and Mrs Wosnacz were updated regarding the slight delay in progressing the case forward.
The day for Mrs Smith's individual session arrived and after a brief introduction, we listened to her perspective of the difficulties that had been occurring and what she needed for the situation to be improved for the future. Mrs Smith explained that her teenage son had been showing off in front of his mates and this had led to a confrontation with her neighbour's husband. She felt that things had got out of hand after this and just wanted a bit of peace. Mrs Smith explained that after we had called her, she had been putting some rubbish in her bin outside when her neighbour and her husband out the back door. She decided to seize the opportunity to say hello and what seemed like a positive conversation had ensued, which she found reassuring.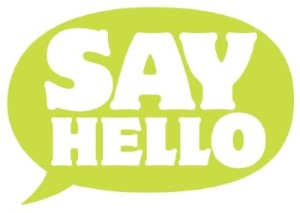 We discussed the options available to her in using mediation to help her and her neighbour resolve their difficulties. We described how the joint mediation session would work and the benefits of using it to help them understand each other's perspectives and work out what they needed to do for each other to bring what had been a difficult situation to an end and give them resolution to their conflict. After some consideration, she agreed to attend.
The date was set for the joint session and both parties arrived, as did the translator. After introductions, Mrs Smith and Mrs Wosnacz delivered their introductory statements, that we had asked them to produce for the meeting. The coaching we had done with the parties during their individual sessions in preparing them for the joint session, had paid off and both statements were delivered focussing on the behaviours that caused them a problem and what they needed to see change for the neighbourly relationship to be improved for the future. The conversation improved after this and our interaction as mediators was at a minimum, with just a few interjections to clarify understanding and agreement points reached with the help of the translator. As the meeting drew to a conclusion, we finalised their written agreement, being sure to check that it reflected their own words and it was SMART (specific, measurable, achievable, realistic and timebound).
Both parties went away, after a brief handshake with an air of optimism that their future as neighbours would be more peaceful.