"I'm dreading this" my co-mediator said when we arrived at the venue for a community meeting with a number of local residents in conflict, their housing officer and local PCSO. I had to agree, the journey to this point had been difficult involving 9 households in a street where opinions were mixed about both adult and children's behaviour over the last year.
The housing officer had made the referral to mediation after they had exhausted all other options available to them, (obviously forgetting that mediation is best used as an early intervention strategy) apart from taking legal action against some of those involved. Constant calls from residents over the past year with complaints and counter allegations had left the referring officer feeling exasperated with the whole situation.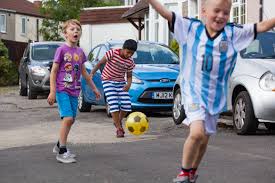 We made initial private visits with all the parties concerned, quickly establishing 3 very different perspectives about what had been happening. Complaints by 2 households about children's behaviour, football playing, damage to property and a feeling of being isolated in the street. Another household felt they had been targeted by unwanted social media posts which had caused serious repercussions and were also fed up of their children being told to "stop being a nuisance". The remaining householders felt their children had been targeted unfairly and had restrictions placed on what they could / couldn't do when playing outside. One resident explained "it just isn't fair; my kids are scared to go out now and just feel like it's easier to keep them in so they can't be blamed for anything".
While our initial visits with all those involved had progressed well, with everyone responding well to the coaching we had done to prepare them for the community meeting, we left feeling like we were facing an uphill struggle given that this dispute had been going on over 12 months and there were strong feelings – hurt and anger – on all sides.
The day of the meeting arrived. In total 8 households attended, along with 2 representatives from the housing provider, the local PCSO, a host mediator and myself and my co-mediator. We arrived ahead of time to prepare the meeting room, organise the seating plan and agree our roles. Before we had completed the tasks at hand, the parties had started to arrive, with our host mediator greeting them and settling everyone into their respective seats. Once everyone was present and seated, the meeting began in earnest with our introduction and outline of how the meeting would proceed. We invited the residents to speak individually initially, to outline in brief their key concerns, the effect the situation was having on them and what they needed for the future to be improved.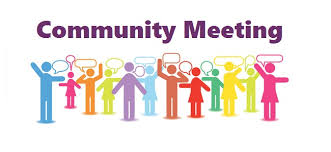 We listened as each person took their turn, managing interruptions where necessary, ensuring everyone had space and time to be heard. We summarised each opening statement to demonstrate understanding of their perspective and establish an agenda for the discussion that would follow. The conversation went back and forth with some parties finding it hard not to go into the detail of who said what, where and when and then argue about who's perspective was more accurate. We assisted the parties in refocusing them on what they were there to achieve and gradually, with input from the housing officer and PCSO there was a gradual shift in the mood in the room.
Quickly it seemed, parties started to make agreements between themselves with support from the mediators to help them keep focus. Understanding was developed as new information was shared and people shifted from their positions to their interests. Agreements were established about communication, the use of social media, how they would deal with children's behaviour in the future should it become problematic. The conversation then moved on to how they could restore their small community and make it more cohesive. They all acknowledged that the interests of the children were to be able to play out safely, close to home. They then began working together as a team, brainstorming ways of creating a play area for the street and how to raise funds to create it; coming up with a plan to meet again in the next few weeks to discuss it further.
The meeting drew to a close, with handshakes and offers of lifts home between the residents who left with a smile and a thank you. We breathed a sigh of relief and turned to the housing officer to check in with them regarding the outcome. "That was just great" she said "I haven't been able to make any headway with this at all and my next step was to consider legal action. Mediation has cost me half of what a court order would and actually the residents have totally shifted their views. It was great to see them all working together collaboratively. Thank you, I'm definitely going to be recommending this type of approach in future"
"There is no power for change greater than a community discovering what it cares about." – Margaret J. Wheatley