Cold, crisp and glorious sunshine was the weather that heralded our arrival for visits with two neighbours living in a lovely art deco apartment block. Unfortunately, all was not lovely for them. The main issue for these neighbours was noise and communication, not altogether unexpected given that they lived above and below each other.

Our first appointment of the day was with the gentleman living in the downstairs apartment. He began by relaying his concerns regarding noise coming from the flat above. He explained he was disturbed by his neighbours upstairs on a daily basis. On further exploration, it became clear that he had never really had any direct communication with them and had also been negatively affected by noise from the previous occupants. He was of the opinion that these two were just the same, deliberately trying to disturb him at all hours. He was so frustrated by it, he openly admitted that he regularly banged on the ceiling and shouted loudly when the noise was too much to bear.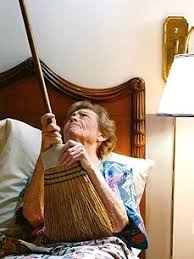 We outlined the options available to him that could offer him support in finding resolution to his issues. He was so frustrated and upset, he felt that at this stage he just could not meet with his neighbours to discuss this further. We enquired what in particular was stopping him from wanting to speak to them directly and he explained that he was so very angry and upset by it all, that the time was just not right for him. We endeavoured to address any concerns, gently encouraging him to focus on the benefits the meeting opportunity presented but to no avail. He decided he would begin with a shuttle meeting and possibly progress to a joint session if he experienced an improvement in the situation.
It was time for our visit with the elderly sisters who lived in the apartment upstairs. They were really concerned by the complaints coming from the gentleman who lived downstairs and they could not fathom what they were doing that could cause him such distress. They explained how they were sometimes woken in the night by him banging on his ceiling and shouting up to them to 'shut up'! In fact, just the other day one of them was stood in the kitchen waiting for the kettle to boil when they were startled by their neighbour shouting up at them to be quiet. They were keen to get along with their neighbour and were willing to make any changes they could to ease the situation for him but were at a loss as to how to resolve things, especially as he avoided any contact and communication with them.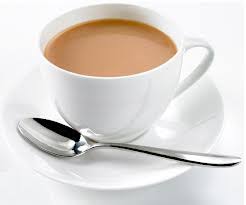 Once again, we explored the options available to them through the mediation process and they were agreeable to moving forward to a shuttle mediation meeting, with a view to it progressing to a joint session at a later date. We coached the sisters regarding the importance of preparing for their next mediation session and were surprised when one said "so what if we prepared a short video clip explaining to our neighbour how much we want to resolve this situation, be good neighbours and get along and you could take it with you to show our neighbour when you come for our shuttle mediation?"
My co-mediator looked at me with surprise, this was certainly a first for us. We took a moment to absorb the request and then responded explaining that we had no objections to their proposal and would certainly take their request to view their video clip to their neighbour. We discussed this further and thanked them for their willingness to participate in the mediation process and being so creative in finding different ways of communicating directly with their neighbour.
What happened next? We'll have to wait until the new year, and all will be revealed in a future blog.
When we reflected on our visits during our debrief afterwards, my co-mediator and I discussed the merits of the video clip proposal, the importance of being flexible as mediators in helping the parties find ways of communicating that suits them and to always expect the unexpected.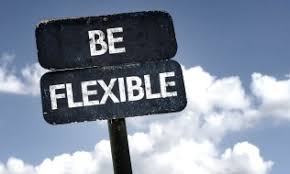 Life is full of surprises and serendipity. Being open to unexpected turns in the road is an important part of success. If you try to plan every step, you may miss those wonderful twists and turns.
Condoleezza Rice