"Hmm Conflict Coaching - How Can That Work?"
Heard this before? It's quite a normal response from people who have been referred to our Conflict Coaching service. We understand why people might feel like this, it's a bit weird. How can you coach me in conflict?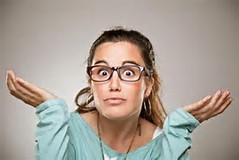 We received a referral from a housing association who had been contacted by a local resident complaining about one of their tenants. Initially Philippa had been complaining about their tenant's children playing football in their garden and damaging her fence panels and plants. As the children grew older the ball games became less frequent, but this was then replaced by noise from the bedrooms adjoining her property. When she raised her concerns with the children's parents, they were met with hostility and derision.
All of this was having a negative impact on Philippa's day to day living. The situation was negatively affecting her health and well-being, to the extent that she felt she had no control. She was afraid to use her garden and was extremely anxious and emotional. Phillipa felt as though she was at the mercy of her neighbours and couldn't relax in the beautiful home she had created for herself and her family. She regularly delayed coming home from work because she was worried about what she would have to deal with when she returned.
Our initial session with Philippa began in the usual way, with brief introductions and a scaling question, so we could all gauge any progress/improvements being made throughout our time together. On a scale of 1-10 (1 being bad and 10 being good) we asked Phillipa to measure how she was feeling about her situation. "One" was her immediate response.
Further exploration of Philippa's situation helped us get a clearer idea of the problems she had faced over the years. She described how she felt about her current circumstances and the impact of the situation on her and her family. We listened attentively to what Phillipa told us, clarifying our understanding and summarising what we'd heard her say. At times, Philippa was tearful and emotional as she talked about her experiences with her neighbours. We empathised with how she had been affected and allowed her appropriate time and space to regain her composure.
As this initial session progressed, we explored Philippa's goals and what she would like to see change for the future. She explained that she wanted to feel relaxed at home and more positive about her situation with the next-door neighbours. More importantly, she wanted the situation not to affect her so negatively as it had done in the past; something that her adult children seemed able to do.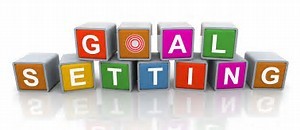 After further probing, listening, questioning and reflecting back, we helped Philippa identify some practical tasks that she thought may help her in her endeavour in achieving her goals. As the first session drew to a close, she had identified various strategies she could use in assisting her to make different choices in her reactions / responses to her situation; therefore, maintaining her power and control.
By the end of her first coaching session, there was a definite improvement in Philippa's demeanour. She was visibly more relaxed in her posture and also more confident about what she could achieve. We drew the meeting to a close in the same way we had stared it, with a scaling question. On the same scale that we had used earlier we asked Phillipa to let us know how she was feeling now at the end of our first session. "A three or maybe four" she replied with a smile, "I wasn't really sure how just talking things through could help, but it really has, thank you."
And that is typically how these first meetings end. Initially, people are unsure of how Conflict Coaching can help them, after all the problem lies with someone else's behaviour right? At the end of the sessions they come to realise that the power to change their situation lies with them, and while the journey to achieve their goals may not be easy it is within their grasp.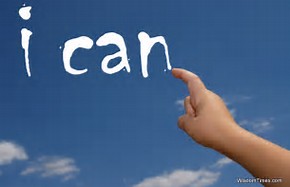 Conflict Coaching never ceases to amaze us, the transformation for those that take up this offer of support can be truly amazing.