Knock It Down or Pay Compensation
We received a referral for two residents who had been in dispute about a shared access driveway. Uzma had phoned initially to request mediation with her neighbour, Bob, who wasn't aware of what she was doing. We contacted Bob who was initially reluctant however, after speaking with the mediators over the phone he decided he would be happy to meet them.
Appointments were arranged to see both parties for their individual meetings. The mediators arrived and spoke to Uzma first, who explained that the problems had started about 18 months ago when her neighbour had decided to build a big extension at the rear of their property. She talked about how this had then developed to her neighbour erecting a large porch at the front of the property. Her opinion was that the dimensions of the porch were too large and consequently, this had narrowed the width of the shared drive to the point where she felt it was impassable for a vehicle which would then render her garage as unusable. Although Uzma didn't own a car, she felt her concerns were well founded.
We listened to Uzma's concerns and acknowledged her fears over what she felt would be a loss of value to her property, due to the restricted access to the garage for a car via the shared drive. Uzma was adamant that the porch be knocked down or Bob pay her compensation for the loss of value to her property because of his actions. Despite the position that Uzma had taken we talked to her about the reality of the situation and explored what she needed for the situation to be resolved.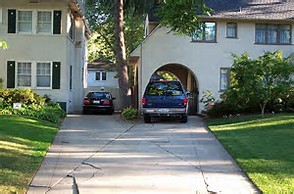 Our initial visit to Bob was delayed for a while as he had suffered a recent bereavement, which meant he needed to visit family in another part of the country and spend some time there. We agreed to contact him in a months' time to reschedule his visit, he was happy for us to do this and to let Uzma know the reason for the delay. As it transpired the visit to Bob eventually took place some 6 weeks after Uzma's due to a variety of reasons, which left Uzma feeling anxious and needing reassurance about what was happening.
When we did meet with Bob his frustration at the situation was apparent. He explained how he had tried to talk to his neighbour, but was met with a list of demands each time, which he felt were unreasonable. Bob felt that he had been a good neighbour to Uzma and that in the past he had supported her when her husband passed away, helping with various jobs that she needed doing. Bob explained that he had made various offers to Uzma to help alleviate her fears about the access to the driveway and yet she refused to accept them. We acknowledged Bobs frustration and his attempts to find a way forward with Uzma.
Both parties agreed to come together and joint meeting was arranged in a neutral venue. This would enable the parties to develop understanding, ask questions, identify needs and find a way forward. At the outset things were difficult, there was hurt feelings and misunderstandings that had developed over the last 18 months which meant that both parties felt defensive and unwilling to listen to the other person's perspective. However, as the meeting progressed and we checked understanding, identified share objectives and mutual needs things started to turn around. Eventually a mutually acceptable agreement was reached that enabled both parties to feel satisfied with the outcome and move forward. Bob and Uzma agreed that it would be useful for Bob to access the shared driveway in his vehicle and demonstrate to Uzma that a car could pass through her gates to the rear of the property through to her garage. Agreement was also reached on issues around a shared boundary fence which would ease access issues, resurfacing of the shared driveway and repositioning of gates for both properties at the front.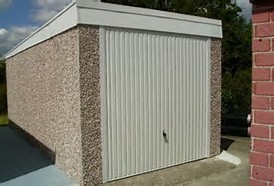 We agreed to check in with both parties the following day after Bob had tried to access the shared driveway through the existing entry and go onto pass through Uzma's gates and proceed to her garage. It transpired that this had worked well and although access was a little tight, that this would be eased by the setting back of the share boundary fence that they had agreed on during their joint meeting.
A great outcome for the parties involved, who had been able to move from their positions to being able to identify a mutually acceptable resolution that satisfied both their needs.