Life, Death and Family Conflict
"Death brings out the best and the worst in families."

This is a phrase you have very likely heard or used before and if you have been through a personal loss or know someone who has.
In our work as conflict coaches, the people we work with are facing various difficulties managing the conflict in their lives. This can be in the workplace or in the community with their neighbours. A recent coaching referral was a little more unusual than most. When it first came through, it presented as a family in dispute with their neighbours, who were finding the situation extremely difficult to cope with. On further investigation it was more complicated than it seemed. It transpired that the neighbours were also relatives and the dispute had occurred following a death in the family.
The referral was requesting coaching for three members of the same family, one with complex needs. After some consideration, we came to the decision to visit the family to assess the suitability of the case and selected two coaches with extensive combined experience of coaching, mediation skills and bereavement support to work with the family. The ability to identify the appropriate skill set in our coaches / mediators is one of the key elements of our customer focused approach and ensures the service we deliver is tailored around our client's needs.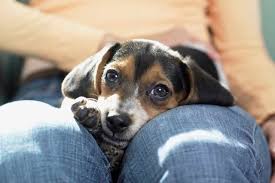 We arrived for our initial visit at the family home and were greeted by various family members, including Maria and Jake, and not forgetting their dog Chip (which took a shine to us and decided to spend the entire visit with its head resting in my lap). We introduced ourselves and gave a brief explanation of our service and then invited the family to describe the difficulties they had been experiencing.
Maria eloquently described how just under a year ago Jake's Dad, John had passed away following a period of time spent in hospital. John had lived next door with his Mother, Jake's Grandmother. Maria and John had been divorced for many years, but they maintained a good family relationship. Jake was a regular visitor to his Dad and Grandmother, popping in and out of the house on a daily basis. When John became ill and was subsequently taken into hospital, other family members began visiting the hospital and his Grandmother's home more often. When his dad died suddenly, clashes and disagreements developed and Jake felt like his whole world had collapsed.
As the days passed Jake discovered an Aunt who had rarely been around when his Dad was alive, had moved into John's house and subsequently barred him from entering the property to visit his Grandmother. Each time he tried to see her, he was met with the same rebuff. He was really concerned about how his Grandmother was coping and was desperate to see her. As John's next of kin, Jake was responsible for arranging the funeral (with the support of Maria, his Mum) and endeavoured to do his best to fulfil his Dad's wishes. He ensured he kept the extended family fully informed of the arrangements and consulted them on decisions, despite their hostility towards him.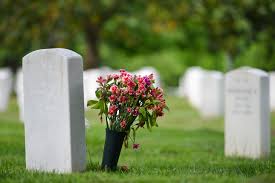 The funeral came and went, and the situation did not improve, Jake described lots of examples of difficult and upsetting behaviour from his Aunt and her immediate family, which continues to affect him negatively, as a result of which has been his inability to fully grieve for his Dad.
We reassured Jake that the type of behaviour he described was unfortunately not uncommon when loved ones pass away and that typically when money and belongings are involved, conflict can follow very closely. As hard as it is for many of us to admit, countless families who never imagine there would be conflict over material things are suddenly overwhelmed by disagreement and power struggles. At times Jake became very tearful when he described the close relationship with his Dad and how he missed that, but he also desperately missed his Grandmother and was very worried about her.
As the end of our appointment loomed, we explored how we might be able to support Jake both emotionally and practically and help him identify and focus on some techniques that might prove helpful in dealing with the struggles he was facing. The dispute with his extended family, his sense of loss over the relationship with his Grandmother and the sadness and grief he was feeling over the death of his Dad. We made arrangements for another coaching session and went away appreciating the skills we have, enabling us to support people dealing with difficult situations like Jake's.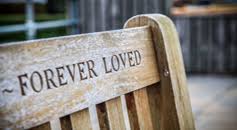 "We were promised sufferings. They were part of the program. We were even told, 'Blessed are they that mourn,' and I accept it. I've got nothing that I hadn't bargained for. Of course, it is different when the thing happens to oneself, not to others, and in reality, not imagination"
C.S. Lewis, A Grief Observed.