"So that's how a joint meeting works, would you be willing to attend one to help you find resolution to your difficulties?"
We were drawing to a close our individual mediation session with one party in a two-party neighbour dispute and we needed to clarify if they thought attending a joint session would be beneficial to them in their quest for a resolution to the difficulties they were experiencing. However, I'm getting a little ahead of myself here, best to start at the beginning.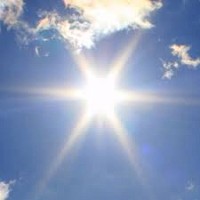 It was a scorcher of a day and we had left the office to drive to our mediation appointments with a couple of neighbours involved in dispute making complaints and counter accusations against each other. The referral had come from a Neighbourhood Officer who was struggling to deal with incidents presented by both parties. We had arrived for the first scheduled appointment only to find the neighbour was not at home and was unresponsive to our attempts to contact him. Not the best of starts to a busy day, but we acknowledged that this sometimes happens when mediating between neighbours that have been referred to our service; one of the joys of community mediation.
Not to worry, we decided to make the most of the unexpected time available and go over the referral again. We mulled over how to engage our 'no show' neighbour into the mediation process more effectively. The time came to see the other party in the case and thankfully, they were available for their individual session.
Focusing on the importance of building rapport we made sure we met Emma with a warm smile and thanked her for taking the time to see us as she showed us into her sitting room. She explained that she had asked her mum Joyce, to support her during the session. We started with the usual introductions and a brief explanation of the mediation process and the time available to us. We asked Emma to describe the difficulties she had been experiencing with her neighbour and the impact the situation was having on her, but more importantly what her hopes were for the future and what she aimed to achieve through the mediation process.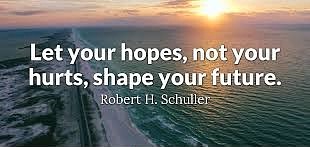 Emma explained the she was finding the situation extremely difficult. Her neighbour upstairs led a very chaotic life and was quite unpredictable. She had suspicions that her neighbour was in an abusive relationship which resulted in Emma being disturbed late at night by shouting and loud noise. She was regularly woken by her neighbour shouting things like "stop, no don't hurt me, get out" or "help me" or "go on then, hit me". She had real concerns over her neighbour's safety and well-being and had made numerous calls to the police.
Emma said she had the impression her neighbour thought her motivation for calling the police and their housing provider, was because she didn't like her and wanted to cause trouble for her. Emma felt like she was in a 'no win' situation. She was deeply concerned for her neighbour, but at the same time it was negatively affecting her own health and well-being. She was afraid of her neighbour's unpredictable behaviour and had suspicions that it was the result of addiction issues.
We talked to Emma about her concerns and her current strategies for managing the stress she was experiencing. She was reluctant to meet with her neighbour based on her negative experiences. We listened and empathised and tried to address her concerns by describing how a joint mediation session works, how using meeting guidelines enable us to create a safe environment, along with using an additional 'host' mediator to support the parties.

"So now we've described how a joint session works, would you be willing to attend one to help you find resolution to your difficulties?"
Emma agreed to attend a joint session. We explained that we would need to see her neighbour to listen to her concerns and if appropriate, we would bring them together to discuss the situation and help them build some kind of agreement in the hope of ending their conflict.
The meeting was drawing to a close and Emma thanked us for listening and said she felt better after sharing her concerns. We said our goodbyes and headed back to the office. On our journey home, we debriefed and reflected on how our working day had begun and ended. Delivering mediation in the community holds many challenges, but the reward in seeing communities become stronger through more effective communication, far outweigh the negatives like 'no shows'. It's a privilege to be invited into people's homes, to listen to their hopes, fears and inner most thoughts and facilitate a process that enables them to find the resolution they are looking for to help them live peacefully.