Definition of 'lightbulb moment'
"a moment of sudden inspiration, revelation, or recognition" Collins Dictionary
Sometimes those lightbulb moments can be rare in mediation, but when they happen the clarity of understanding they bring to those involved and the transformation that occurs as a result, is amazing to witness.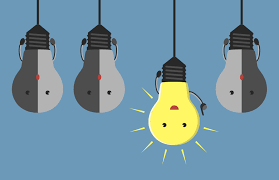 It was a lovely late summer morning and we'd arrived outside the homes of two neighbours who had been in dispute for just over a year. Our purpose this morning was to conduct a shuttle mediation meeting with the hope of being able to support the neighbours in reaching an agreement about how they would live together in the future.
The journey to this point had been challenging, accommodating differing needs is never easy, but the neighbours involved were both clear that they wanted an end to the difficulties they had been experiencing. With complaints and counter complaints about issues such as noise, damage to gardens, communication and being stared at, we had a lot to do and we were ready to make a start.
We shuttled back and forth between the parties' passing on requests, information to aid understanding and potential agreement points. Yet something was lacking. On one hand there was a sense of frustration for the neighbours, after all they both felt they had behaved reasonably towards each other. On the other hand, there was a determination to stick to their position and this was getting in the way of them being able to move forward.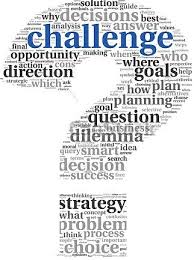 We were an hour and a half into our meeting and in between parties, my co-mediator and I commented on how challenging this shuttle mediation was proving to be. As we saw one of the parties for possibly the fifth time, we sat down and started to relay some information from their neighbour about the steps they had taken to minimise the impact of any noise from their home and crucially this time, the reason why they could sometimes hear shouting and raised voices.
The transformation for the party receiving this information was clear to see. It was their lightbulb moment, as they recognised that everything they had been complaining about was not personally directed at them as they had assumed, but as a result of the complex behavioural needs of their neighbours' children. From that point forward their position melted away as understanding was developed and the reasons behind the noise became clear. They then acknowledged that some of their previous behaviour had been in retaliation for what they felt was their neighbours deliberate attempt to cause them distress.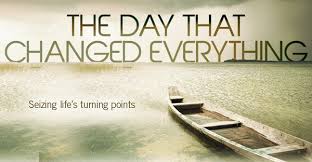 So, what was the outcome for these neighbours? Understanding developed, agreement reached about communication and their future relationship as neighbours, and peace of mind, enabling them to relax and enjoy living in their own homes.
"Life is all about turning points … Turning points, while they often come from moments of darkness, can steer us in the direction of great light … or lightbulb moments"
Richard Branson