"I've been stubborn over all of this. After you left, I really thought about what we had talked about"

My co-mediator and I looked at one another, surprised at what we had just heard. After our initial individual mediation sessions with two disputing parents, we had departed feeling like our work at the joint session would be cut out for us. Both parties had presented with strong views about what had led up to the conflict, accusing each other of bad behaviour, expressing their anger at how they had been treated and upset at what they had experienced.
So, lets backtrack a little. We received what we thought was a workplace mediation referral from one of our usual clients, but on further investigation, it was a little more complicated. Well, a lot more complicated. Two of their employees had entered into a relationship which had resulted in a pregnancy. The relationship had broken down and that was the start of what was a nightmare journey for all involved.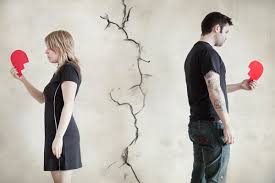 An internal investigation had been instigated because of allegations of professional misconduct, possibly resulting in one of them being dismissed. The investigation reached the conclusion that there was no case to answer and this had left a bitter taste. Neither wanted to find alternative employment so consequently they had to find a way of working productively should their paths cross in the future. With this in mind, HR offered them the opportunity to use the mediation process in an attempt to develop an effective way of communicating in the future. There had been months of stress and resentment and it had taken its toll on all involved, with the added complication of a baby.
The day came for Kirsty and John's individual mediation sessions. We listened carefully to their perspectives which were loaded with recriminations, frustration and anger. It soon became apparent from both parties that the dispute really centred around their precious 3 month old baby, Isaac, and they seemed to have somehow lost sight of his needs as a result of their own hurt feelings. At the end of their sessions we left them with a series of questions to consider and identify what mattered to them the most and what their main focus was in this very difficult situation, what changes they would like to see made and what they could do to improve things. We asked them to try considering each other's perspectives and reflect on the associated feelings and to contemplate on the future impact on all involved should the situation remain unchanged.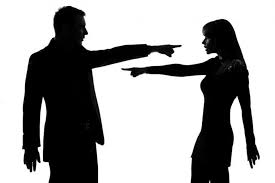 In preparation for the impending joint session, we reflected on the separate meetings and discussed how best to manage what we envisaged might well be a difficult meeting, laden with strong emotion and perceptions of imbalances of power, especially regarding arrangements for Isaac. So, imagine our complete surprise when Kirsty arrived and said "I've been stubborn over all of this. After you left, I really thought about what we had talked about and I think I was really hasty in my choices and I didn't put Isaac first when I was making important decisions". She went on to say that since our last meeting she had reflected on our conversation and realised that she had confused her priorities because of the anger she felt towards John and she had not put Isaac first. What she wanted more than anything was for Isaac to have the kind of childhood she had experienced with the love and support of a Mum AND Dad. She took the decision there and then to make contact with John and surprisingly the communication had been positive. So much so, they met up and John spent some time with Isaac.
John arrived and the joint session began in earnest. Following mediator's introductory statements, each party expressed their concerns uninterrupted and outlined their vision of their future relationship. After summarising what we had heard, we formulated an agenda for discussion. We then assisted Kirsty and John in developing understanding from both perspectives, gaining clarity on certain things that had happened in the past and building on the positive communication that had developed between them.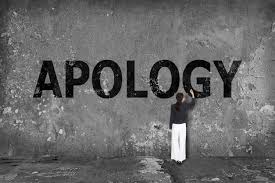 John and Kirsty chose to communicate openly and honestly, expressed regrets and offered apologies for past behaviours, resulting in very little intervention from us. Needs expressed were explored in more detail and mutually acceptable agreement points built. Whilst reluctant to break the positivity that had developed between them, we knew we had to ask them to consider the reality of their situation and the potential pitfalls and contemplate their responses when things don't run smoothly. They acknowledged it was important to plan for when they didn't see eye to eye. This would prepare them to deal with potential destructive patterns of behaviour and negative communication and reduce the possibility of agreement breakdown.

Standard mediator practice requires that we reflect in and on our action and we know very well the benefits this brings. For parties to recognise the power of reflection as in this case, was humbling and the advantages to all concerned immeasurable, in that one small child now has the chance to be parented by two people who would endeavour to put him first over and above thir own needs and offer him all the love and support he needs in achieving his potential in life.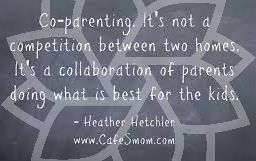 "Without reflection, we go blindly on our way, creating more
unintended consequences, and
failing to achieve anything useful"
Margaret J. Wheatley