"I'm a bit nervous, can we walk and talk? It will help me feel more comfortable" said Phillip.

My co-mediator looked at me with surprise and to be honest this was a first for me. In my 16 years working as a community mediator and coach this was something I hadn't been asked before. I guess there's a first time for everything and no matter how much experience we think we have, there are always new ones waiting for us.
"Why not" I said, after all it was a lovely summers day and we were here to provide Phillip with some conflict coaching support, so if a walk helped make things easier then so be it. We left the house and soon Phillip was talking freely about his concerns over the behaviour of the children in the street. He explained how he was disturbed by children playing football. They were kicking the ball against a nearby wall and knocking on his front door when it went over the fence into his garden. Phillip worked long hours and just needed to be able to relax for an hour or so in his garden after work, without constantly being disturbed.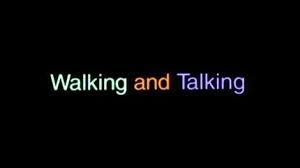 We listened with interest, interjecting occasionally to check our understanding and clarify Phillip's concerns. As our walk through the local streets proceeded we started to delve a little deeper, asking questions that helped Phillip focus on his needs and identify where his control lay. We explored the reality of the situation with Phillip, checking how often he was disturbed, for how long it lasted and times when it was peaceful. Through careful questions we got Phillip to identify practical solutions and then explore each in more detail weighing up the benefits and ease of implementation.
As we headed back to Phillip's home, we refocused on the topic of control when faced with difficult situations. Phillip readily admitted that sometimes he felt so angered by the children's behaviour that he just wanted to shout at them. He acknowledged that is reaction would be unhelpful and would probably escalate the situation. We explored the difference between responding and reacting and weighed up the advantages and disadvantages of the choices he had available to him at times like this and the benefits of choosing a response rather than reacting to the situation.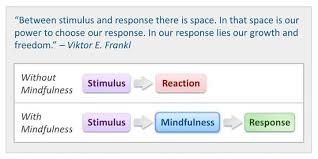 Our walk had almost come to an end, we turned into Phillip's street having helped him identify a strategy that he was going to try over the next few weeks. "Thank you" he said, "that was really helpful, I feel a lot clearer now about my options and what I can do". We said our goodbyes to Phillip and my co-mediator and I walked back to our cars reflecting on new experiences, being open to working in a different way and the benefits of a walk on a lovely sunny day.

"The only thing that should surprise us is that there are still some things that can surprise us" -Francois de la Rochefoucauld